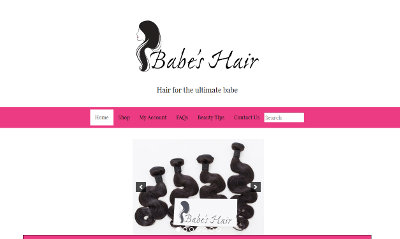 Saeeda contacted BsnTech Networks a few months back asking to have a website created to allow them to sell human hair online.
Saeeda came to us already knowing exactly what "theme" to use for their web design, so this greatly helped with getting the site setup quicker.
Today, we have just launched the website – Babe's Hair. As of now, there is only one product on the site but others will be added once Saeeda gets them in stock and available for customers to purchase.
We appreciate the business from Saeeda!
The website for Babe's Hair is at babeshair.com.