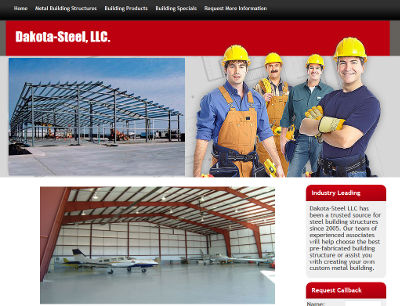 Tim, the owner of Dakota-Steel, LLC, contacted us several months ago asking about website design and related services.
After a few months, he was ready to get started with his website. Over the course of a couple of weeks, we got his website fully finished. He provided us some examples of other websites in the same industry and requested that we setup his website similarly to those.
Tim has approved of the work that we did for him and plans on having us help him with advertising and marketing the site – either through pay per click (PPC) advertising or through our SEO services.
We appreciate the business from Tim!
Dakota-Steel, LLC' website is at dakota-steel.com