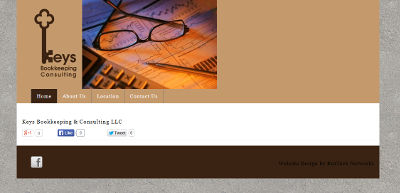 Kyle from Keys Books, an accounting company in San Antonio TX, contacted us needing some very specific help with their website.
Kyle got the WordPress package through another hosting company and didn't like how the theme looked. With that being said, he told us to only change some of the colors and the stylings of the site – but not do any actual content since they would take care of that themselves.
Upon getting the credentials from Kyle, we promptly started on the specific changes that Kyle requested and got them done the same day.
We appreciate the business from Kyle and hope that if he needs any other assistance with his website that he will contact us.
Keys Books website is at keysbooks.com.