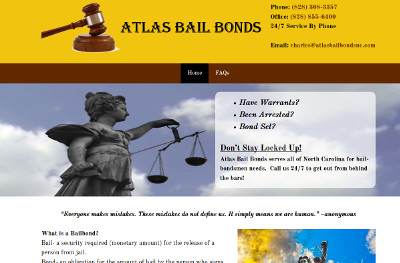 Charles reached out to us over the weekend and asked for us to give him a call about website design needs.
We called him back and discussed his requirements. He owns Atlas Bailbonds and needed to have a simple website put together for customers. In addition, he chose to ensure the website was mobile friendly/compatible but no other features were needed.
Once we received the information from him, we got started on the site and had it completed within the day. Today, the site has been done and approved!
The website for Atlas Bailbonds is atlasbailbondsnc.com.