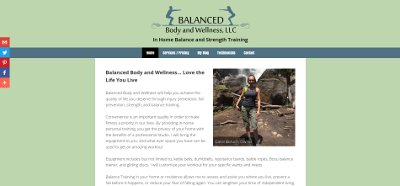 Carol, the owner of Balanced Body and Wellness, contacted us about a month or more ago to have a logo created. Upon the creation of the logo and the service we provided, she wanted to also have us assist with her website needs.
Carol already purchased a domain name and setup hosting at the WordPress.com website. However, after working with her more, she opted to have the domain name transferred to us along with the website hosting.
Once this was completed, we got the majority of Carol's website done within 24 hours. After some modifications, the website was completed and made live today.
We appreciate Carol's business and look forward to serving her in the future!
The website for Balanced Body and Wellness is at balancedbodyandwellness.com.