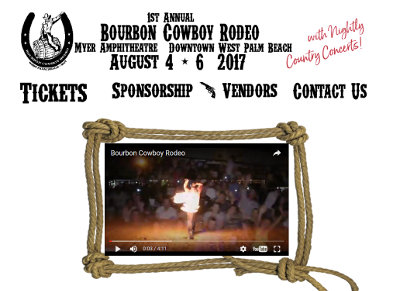 Jessica, the owner of JCV Marketing and a current customer of ours, contacted us about a month ago to get a new website designed. She was assisting with marketing a new event in West Palm Beach FL. The event is a rodeo featuring concerts and other amenities.
Jessica provided us a slideshow of how she wanted each page of the website completed. Once we got the slideshow, we had the website ready for review within 48 hours. The website has a built-in video and ticket purchasing and general information about the event.
The website is now live and selling tickets for the event in August!
We appreciate the additional business from Jessica and her team.
The website for Bourbon Cowboy Rodeo is at bourboncowboyrodeo.com.