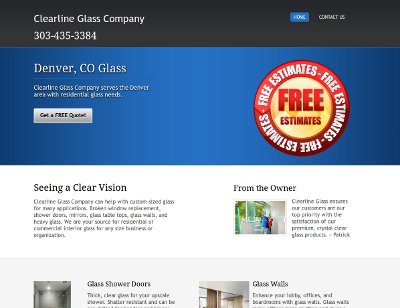 Patrick, the owner of Clearline Glass Company, contacted us to get a website made for his glass business in Denver, CO.
Patrick was initially concerned with the validity of our business, which is understandable.  With the number of businesses that look reputable online, there are a lot that are not.
We provided Patrick some links to our Facebook and to our Google+ profile along with the link to our website design portfolio website.  Upon seeing our great reviews, he proceeded with us assisting with the website.
We took care of registering the domain name right away and got the website hosting setup.  After Patrick provided us the details for the website, we had a site up and running within 24 hours.  A few changes were made to the site per his request, and the website was published!
If you are looking for a website designer in Denver, CO – look no further than BsnTech Networks.
We appreciate the business from Patrick!
The Clearline Glass Company website is at clearlineglass.com.