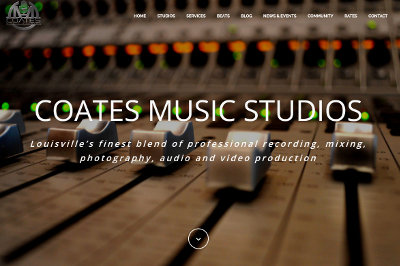 Phillip, a current customer of BsnTech, contacted us several months ago to create a new website for him – Coates Music Studios.
We worked with Phillip and his partner to get the website up and running. With the amount of material needing added to the site, it did take several months to piece everything together. This is an upscale, premium website that was created for Coates Music Studios.
After the main website was completed, Phillip wanted to move on to the next project – adding a Beats store to the site. We helped by setting up the installation and theme for them and allowed them to finish the rest of the setup to save on cost.
We appreciate the continued business from Phillip and hope we have exceeded his expectations with the services we provide.
The website for Coates Music Studios is at coatesmusicstudios.com.