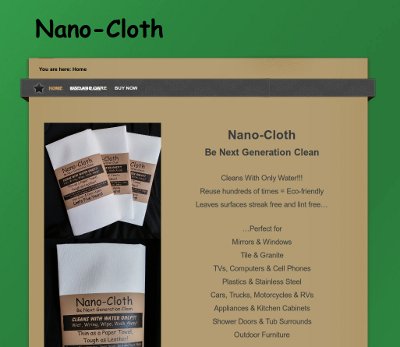 BsnTech Networks was contacted several months ago by Faith, the inventory of the Nano-Cloth. She needed to have a simple website created to showcase her invention, provide information, along with the ability for visitors to purchase the cloth directly from her website.
Faith was very busy and because of this, we worked at the pace that she needed.  As she sent request updates or changes, we got them completed the same day.
In the future, she anticipates adding a section to her site for testimonials and another section for where it can be purchased at local stores.
We appreciate the business from Faith!
The Nano-Cloth website is at nano-cloth.com