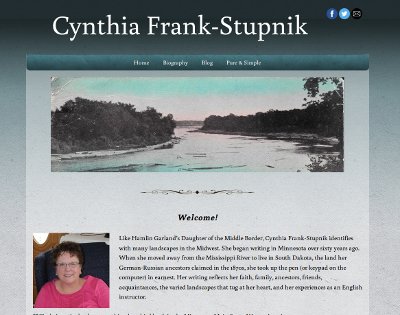 Cindy contacted us a few weeks ago needing some help with her website. She already had a website at Weebly that she had setup herself. However, she wasn't too happy with the capabilities that were available to her with the site. In addition, she went to WordPress and started a free blog with them since Weebly didn't offer that capability – but wanted to have one website where everything could be put together.
Once Cindy decided on what she could afford for the website work, she had us create a simple website for her that was mobile friendly and had a blog with it. She also requested that we take care of the website hosting and her domain name as well.
We worked on the site and had it done within a few days and Cindy was happy with how the website turned out. Now, she is ready to start adding the blog posts directly to her website!
Thank you Cindy for your business and we hope for a long relationship helping with your website service needs.
Cindy's website is at cynthiafrankstupnik.com.