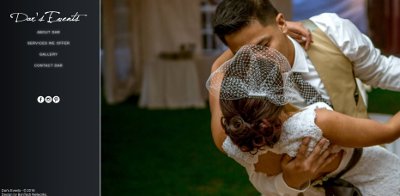 Darlene, the owner of Dar's Events, contacted us a few weeks back to create a website for her event business.
She provided us a couple example websites that she liked and wanted to have hers look similar to based on the budget she had allotted for the site.
Upon getting the information from Darlene, we began working on the website within 24 hours.  The draft website was up and running and ready for her review!
Darlene sent a few round of updates/changes that needed to put the finishing touches on the site.
We appreciate the business from Darlene!
Dar's Events website is at darleneromelus.com.