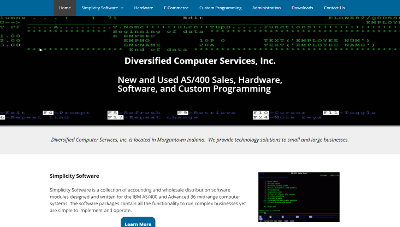 Chad from Diversified Computer Services, Inc. contacted us a few months back asking about converting their website to WordPress. Chad's website was dated and they wanted to be able to manage it easier and also have a facelift. They were referred to us by JW Jones Company – another website we did a WordPress conversion for.
Late last week, Chad returned and indicated he was ready to get the website transitioned.
Through the course of four days, we worked to create a new, more modern website design for his business and setup the pages. Today, the website was fully completed and approved. It just launched moments ago!
The website is at dcs400.com.