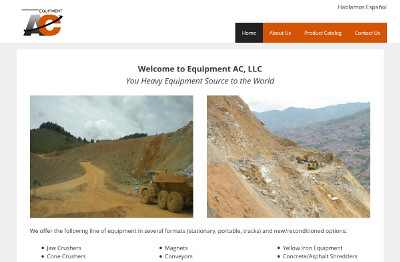 Chad from Diversified Computer Services reached out to us and referred a new customer to us, Andrea at Equipment AC, LLC.
Andrea was also familiar with another site we did for a company – JW Jones Company. She is in the same business as them with large equipment sales.
She requested to have a simple site with the ability to add a product catalog. Once we received the needed info from her, we got started on the site and had it done within 24 hours!
The site has now been approved and she is ready to start adding her items to the site.
The website for Equipment AC, LLC is at equipmentac.com.