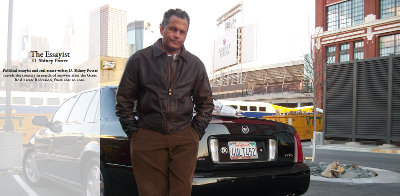 D. Sidney Potter contacted us about a week ago asking about website design services. Initially, he was looking for a four page website that provided info about an upcoming book, but we then came to terms with creating a single page website that we felt comfortable with.
The four page website that he requested was one of those projects where we didn't feel completely sure whether it could be achieved. So he decided to look for another possible web designer that could do this website, and awarded us the work for the single one page site.
After a few small updates, we had the site done within two days for Sidney.
We appreciate his business and look forward to supporting him and his website needs in the future!
The web page for The Essayist is at theessayist.net.