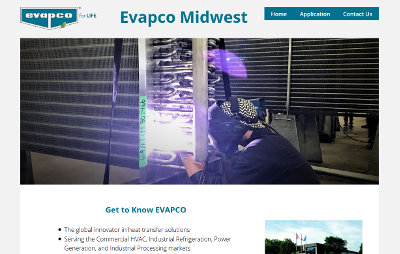 Joshua contacted us a few weeks ago asking about our website design services. He indicated that Evapco Midwest was starting a campaign to hire individuals for employment at the plant in Greenup, IL. Therefore, they were looking to have a website that would be strictly for handling online applications for those seeking employment.
The PDF version of the application was sent over and we made it into a fillable PDF file – which was one of the steps required to ensure the application would be returned to them from the website in the format they needed.
Upon initial payment, we began working on the website immediately and had it completed within 48 hours. The website is now live and ready for applicants!
We appreciate the business from Joshua and Evapco Midwest.
The website we created is at jobs.evapcomw.com.