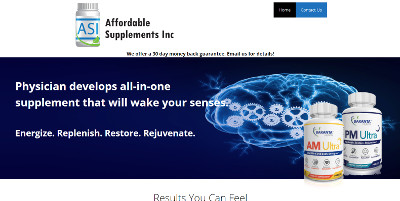 Jeff, a customer of BsnTech for several years, reached out to us some time ago asking about helping to create another website. To start, we secured the domain name for him. This allowed him additional time to discover how he wanted to approach the website that would be the most cost-effective.
Jeff was then ready to start on the website a little over a month ago. We took the information that he needed on the site and put it together. The website is mobile friendly and also has basic Paypal integration with buttons so that the items can be purchased on the website.
The site has been completed and was just published today! We appreciate his continued business over the years.
The website for Affordable Supplements, Inc. is at affordable-supplements.com.