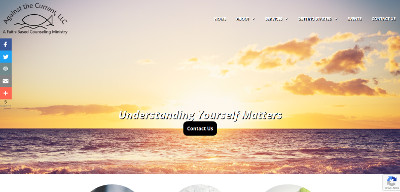 Catia contacted us several weeks ago asking to get a website created for her counseling service, Against the Current, LLC. Her husband recommended us to her for the creation of her site – and he has had us create two websites for him over the past few years.
Catia already had a few website examples in mind and provided those to use. We provided our itemized quote and we got started on the site.
Previously, she also had us create a logo design for her, which was completed a while back.
Today, we added the final touches to the website with social networking icons and the site has now been approved and completed!
We appreciate the business from Catia and her husband over the years!
The Against the Current, LLC website is at atcmcounseling.com.