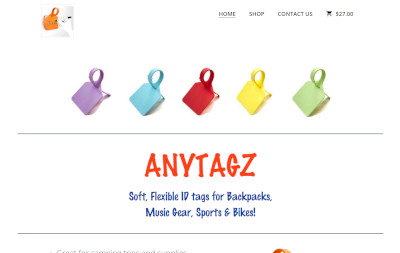 Paul, the owner of AnyTagz, contacted us near the beginning of March asking about our website design services. He had a product that a website was needed for.
Paul already had another website for a similar product, although it was targeting a different type of client. For this website, he wanted to target a different group.
The website is a simple three-page website with mobile device compatibility, a basic contact form, a few image animations, and eCommerce integration to allow the sales of the item on the site.
After we had the information to get started on the site, we had the majority completed within 48 hours. A few modifications were requested by Paul and then today, he approved the site!
The website for AnyTagz is at anytagz.com.