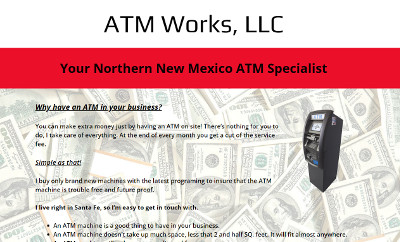 Peter contacted us on the 18th of January in need of having a website created for his business, ATM Works LLC. We spoke with him over the phone and followed up with an email estimate.
Two days later, he replied back and indicated he was ready to get started.
Peter had his domain name registered through another vendor so we worked through the logistics of this, and he opted to also transfer the domain name to us so it would all be on one yearly invoice from us.
The website is a simple one-page site with mobile device compatibility and a basic contact form.
Today the site was approved and completed!
The website for ATM Works, LLC is at atmworksnm.com.