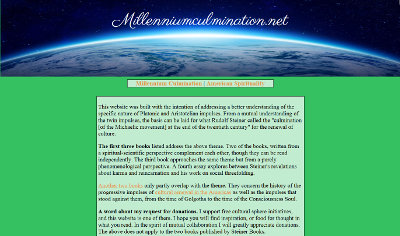 Luigi, a long-time customer of BsnTech Networks, reached out to us about a month ago letting us know that he needed to have another website setup for some more books he has published. He also needed a new domain name and website hosting account.
Luigi just sent us the information to start on the site last week for his two-page website design. It included several pictures of book covers and dozens of PDF files to link. In addition, he wanted to integrate PayPal for donations.
Today, Luigi has just approved of the site and has called it 'complete'. His website details several books that he has written along with a synopsis of each book. Some even have a free eBook download from the site.
We appreciate the continued business from Luigi!
Luigi's new website is at millenniumculmination.net.