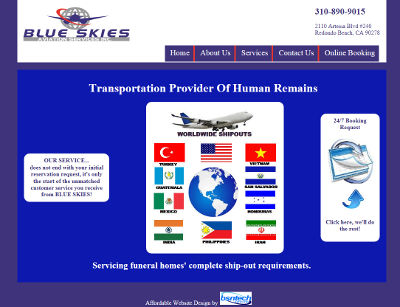 Rick contacted us on behalf of the owner of Blue Skies Aviation Services, Steve. Rick was responsible for finding a website designer and getting a website made for their business.
After getting the details and obtaining the initial payment to start on the site, we started on the Blue Skies Aviation Services website right away.
Upon us publishing another website – GR Lawn Service, Rick noted that he really liked how that site was setup and asked us to change the design of their site to look similar to the GR Lawn Service site.
Again, we had that update done within 24 hours and then changed out some text and setup some other features to the site that Rick requested.
The site is now completed and they are happy with the finished product – just in time for a convention they are attending tomorrow!
We appreciate the business from Rick and Blue Skies Aviation Services!
Their website is at blueskiesaviationservices.com.