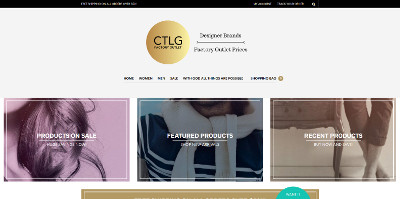 Phillip, a customer that has had us create several websites for him over the years, was back and in need of another website for a relative. They needed to have an eCommerce website created for CTLG Factory Outlet.
Like in recent services for Phillip, we assisted with getting the WordPress system setup, the theme installed, and some various configuration and formatting completed on the website. They then took over the final portions with adding in products and adding the content to their website.
We appreciate the continued business from Phillip and are glad we have continued to exceed his expectations with our service offerings!
Their website is at ctlgfo.com.