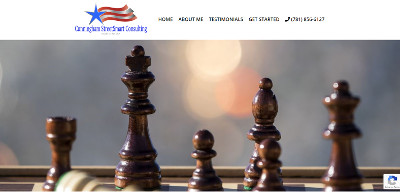 Last week we posted about another website we created for Darryl – and this week we have completed his third website – Cunningham StreetSmart Consulting.
This website is a a little more basic compared to his other two websites he had us create – it contains four pages, mobile device compatibility, and a contact form.
Darryl has decades of experience being an entrepreneur and growing businesses – and he is offering his consulting services to small and medium sized businesses to help them grow and succeed. That is what StreetSmart Consulting is all about!
The website is at cunninghamstreetsmartconsulting.com.