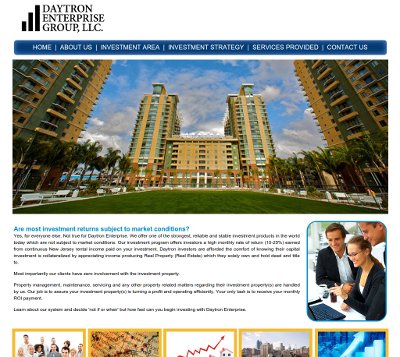 Alan, the owner of Daytron Enterprise Group, LLC, contacted us a few weeks back asking for help with a website design.
We worked with Alan to make all of the required changes to the website. In addition, Alan also requested some help with creating a logo for his business as well. Upon receiving his logo order, our logo designer had the logo completed and approved within 24 hours. The logo BsnTech Networks made is shown at the top left of Alan's website.
We appreciate the business from Alan!
The Daytron Enterprise Group, LLC website is at daytronenterprise.com.