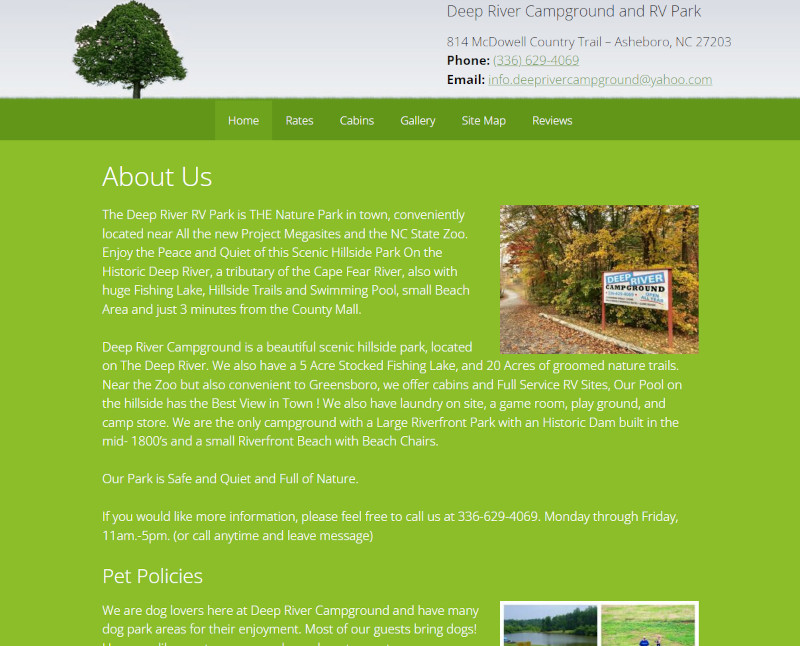 Scott, the owner of Deep River Campground near Asheboro, NC, contacted us yesterday about some difficulties with his website. He logged into make changes to his website recently and found that he was no longer able to update the site. His service provider indicated they "no longer supported" his site and his website could stay as it was, but no changes could be done.
That didn't work for Scott. He needed to get pricing updated on his site for the new season.
We worked with Scott to handle the situation. Within less than 24 hours of him contact us, we had his new website completed and done. The old site had ten pages and we made it simpler – down to six pages. Picture galleries were setup to categorize the pictures and make the website more user-friendly.
The domain transfer is underway right now, but his new site is up and running!
The site for Deep River Campground is at deeprivercampground.com.