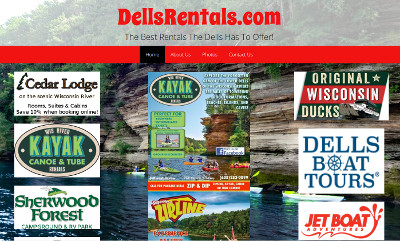 Jake contacted us in need of website design services for his business. He provides advertising services for attractions in the Wisconsin Dells area.
He previously reached out to another website designer but they were dragging their feet and taking too long to complete Jake's website. Therefore, he decided it was time to terminate that agreement and move to a more responsive website designer.
BsnTech received the information that Jake wanted on the website and had the site mostly done within 24 hours of the information being sent – well in time for Jake's deadline for his advertising to come out.
After about a week, some final changes were received today and the website was completed and approved!
The website is at dellsrentals.com.