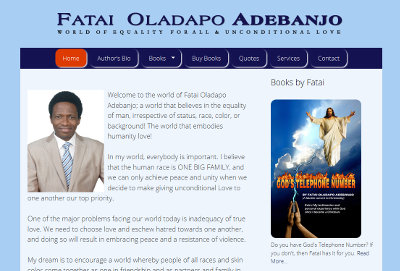 Fatai had contacted us earlier this year to create a website for him. He was very impressed with the work we did on the website and our responsiveness.
Therefore, he awarded us some additional business to re-create his own personal website. Originally, he wanted us to just copy his current website over and have us host the site and manage his domain name. However, he opted to go ahead and have the site re-designed as well.
Within two days of the payment being received, his website was fully setup and completed.
We appreciate the continued business from Fatai!
His personal website is at fataiadebanjo.com.