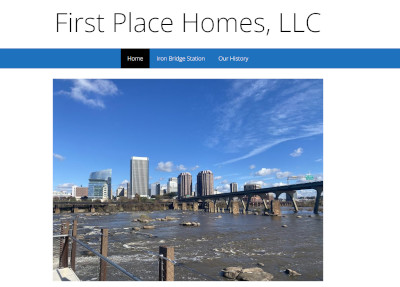 Ms. Thomas reached out to us several months ago asking for help with website design. They needed to have two websites made – one for a transportation business (BroadStar Installs LLC) and another site – First Place Homes, LLC.
Both websites were setup to be very simple. The First Place Homes site has three pages and a picture gallery to showcase work they have done in the Richmond area with rehabilitating homes.
The website was completed today although the site will be updated each time a house is upgraded!
First Place Homes, LLC's website is at firstplacehomesllc.com.