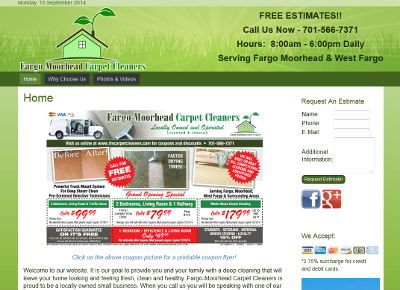 BsnTech Networks has just completed the website design for Ben, the owner of FM Carpet Cleaners. Just a few days ago, our logo designer completed the work on their logo.
Upon the logo being done, Ben provided it to his marketing person to make some coupons. The coupon file has been created and we have added it to his site.
We appreciate the business from Ben and are very glad that he chose us to make a carpet cleaning website design for him!
The FM Carpet Cleaning website is at fmcarpetcleaners.com.