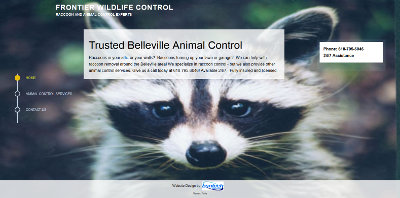 Bruce contacted us several weeks ago asking about our website services. He told us over the phone that he requested quotes from several different website design companies. Out of all of them, he said he was very impressed with BsnTech's fast response to his inquiry and the pricing structure that we have. He noted that he liked the fact that we told him right away what the price was – without trying to figure out what his budget was.
With other web designers, they may ask what your budget is. Why? So that way they can maximize their profits and charge you the most that you are willing to pay. Not with BsnTech. We have set rates and we will tell you what the cost is.
After a few weeks, Bruce contacted us back. He said that he already got a domain name and tried to build a site himself, but it just wasn't meeting his expectations. Bruce then paid the amount for us to get started on his website.
In the end, Bruce has a stylish, modern website that was at a very low cost that he could afford. He has also opted to have us host his website and manage his domain name for him as well.
We appreciate the business from Bruce!
The Frontier Wildlife Control website is at raccoonremovalbelleville.com.