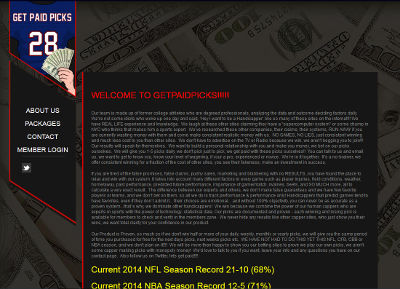 John contacted us last week in regards to creating a website for his new business, Get Paid Picks. He provides picks for sporting events for those that make bets on them.
After getting the list of requirements from John, we got started right away on the site. Within just a few days, his membership-based subscription website was completed.
We did have to wait a little over a week for our graphic designer to provide a background image design and a logo design for John, but it was completed as quickly as possible.
Today, John just launched his website and has began advertising his picking service.
We appreciate his business and hope we met his expectations!
The Get Paid Picks website is at getpaidpicks.com.