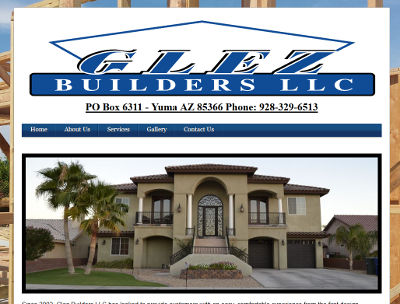 Frank, owner of Glez Builders, LLC, contacted us several months ago in regards to creating a website for him. Upon paying the initial amounts, we got his domain name registered, web hosting setup, and shell website done.
Over the months, Frank gathered the information that he wanted on the website and sent it to us over time.
Today, he has decided that the website is ready to go and is ready to launch!
We appreciate the business from Frank and hopes that if he has anyone else that asks him about the website, that he will refer individuals to us for a web design.
The Glez Builders, LLC website is at glezbuilders.com.