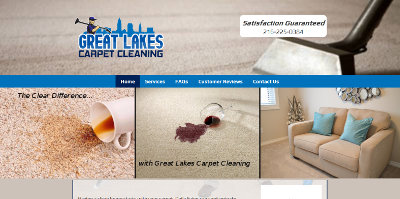 Rob, the owner of Great Lakes Carpet Cleaning, contacted us several weeks ago to have a website and logo design made. After some delays, the website has been completed and approved by Rob.
Rob initially tried to make his own website using another service provider and their website building platform, but he was not happy with the results. Therefore, he turned to BsnTech for professional help.
The website for Great Lakes Carpet Cleaning is at greatlakescarpetcleveland.com.