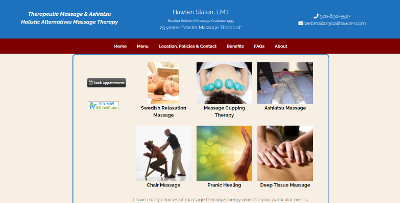 Hawten was referred to us by another one of our customers, Mary. Hawten is a holistic and massage therapy specialist in Fort Collins, CO. We created a new website for Mary several months ago and she had mentioned to us that her friend Hawten would also want his website re-designed.
During the pandemic we experienced, Hawten chose to move forward with the website design since his business was pretty well closed down. This was a great time since he had the capacity to focus on the site.
We worked with Hawten over a few weeks and got the website completed. It was just made live late last week!
We appreciate the business from Hawten and Mary with their website re-design needs.
Hawten's website is at callhawten.com.