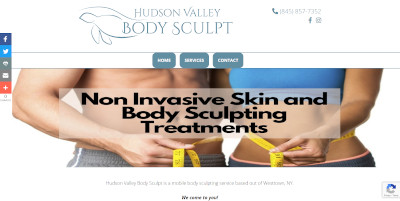 Matt, the owner of Hudson Valley Body Sculpt, emailed us in mid-June asking for help getting a website created. He owns and operates a mobile body sculpting service in Westtown, NY.
Much like many of our customers, he needed a simple site to advertise his business online. We delivered! Matt paid the initial invoice at the end of June and we had the website completed – the same day.
His website has three pages, mobile device compatibility, social networking integration, and a basic contact form.
The site for Hudson Valley Body Sculpt is at hvbodysculpt.com.