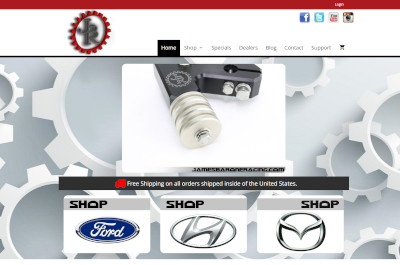 James contacted us a few weeks ago inquiring about website design services for his business, James Barone Racing. He already had a website, but it was very old and was difficult to maintain and keep updated. The original site was made with Zen Cart and some of the functionality he needed was no longer available.
We worked closely with James and one of his business associates to get the new website going. The new site looks very similar to the old one – but it is now updated and in a platform that is widely used and accepted – WordPress. While working on the site, a few additional features were requested such as automated email notifications, integration with a shipping provider, and other features which they were accustomed to using on the original site.
Last Thursday, the new website was launched!
We appreciate the business from James and look forward to serving him for years to come with the website hosting service.
The website is at jamesbaroneracing.com.