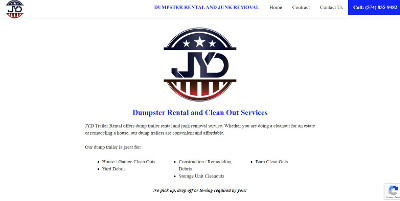 Mitchell, the owner of JYD Trailer Rental near South Bend, IN, contacted us back in April asking for help with a website. Previously, we created the logo for him in our last post.
JYD Trailer rental provides dump trailers and clean out services.
Mitch has some additional pictures that he wants to add to the website, but was ready to get the website up and running sooner than later for his business.
Once Mitchell has the pictures ready, we will add those to the website as well.
The site was a basic site with three pages, a contact form, and mobile device compatibility.
We appreciate the business from Mitchell for his website needs!
The website for JYD Trailer Rental is at jydtrailerrental.com.