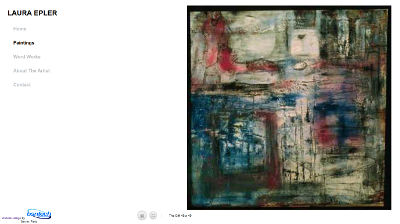 Laura contacted BsnTech Networks a couple of weeks back asking about website design. She had a website created in the past, but was not happy with it.
We worked with Laura to explain how we create websites. We also gathered the requirements that she had for the site. She wanted a very simplistic, easy-to-navigate website with two slideshows to showcase some of her paintings and word works.
Laura then got back in touch with us last week to move forward and start on the site. In less than a week, we had her new website up and running.
She was very pleased with the quality of the work we did, the open communication and fast responses, and the fact that her website turned out exactly as she wanted it.
Laura's website is at lauraepler.com.