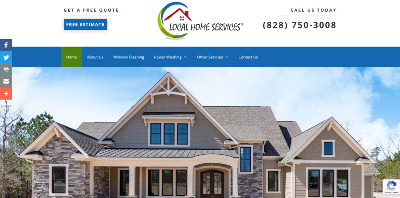 Debbie from Local Home Services reached out to us a couple of months ago needing help with their website. They had a friend create a website for their business but it was incomplete and they were not satisfied with the way the website looked. They wanted the site to be more professional.
Debbie needed to get an approval for the website cost so a few weeks passed before we started on the site.
The majority of the website was done within a few days of Debbie giving us the approval to get started. Over the past several weeks, a few changes were sent along with a whole re-write of the content. Each time we implemented the changes very quickly.
The website has been completed and approved and we appreciate the business from Debbie!
The website for Local Home Services is at localhomeservicepro.com.