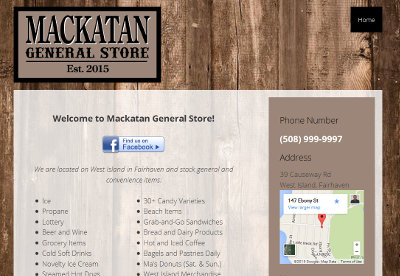 Chris, the owner of Mackatan General Store, contacted us yesterday saying that he was ready to have a simple web page setup for his business, which will be opening very soon in early July.
Prior, he setup a web hosting account with us and had us setup a free "coming soon" web page.
Today, we have just completed and received approval from him on the website.
Thank you four the continued business, Chris!
The Mackatan General Store website is at mackatan.com.