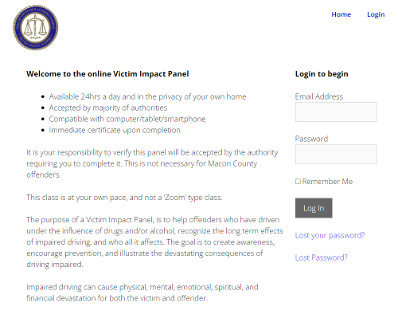 Amanda from the Macon County State's Attorney's Office contacted us late last year. They were needing to have a website created that would allow for a simple online course called a "Victim Impact Panel".
They were using a different provider for this online course but recently began experiencing reliability problems with the platform.
Amanda was very busy with her workload last year and in mid January, she was able to dedicate the time needed to finish the website.
The site is very simple with a message upon accessing the site. Amanda creates user logins which are emailed to the users and allows them to login and go through the online training course. Upon completion, they are presented with their certificate of completion.
The online course has two videos with a small questionnaire between each of them.
We appreciate the business from the Macon County State's Attorney's Office for this project! The website is at maconcountyvip.com.