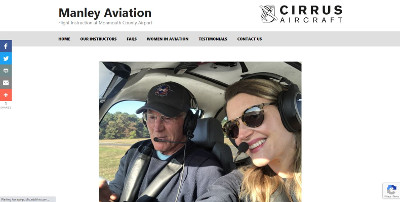 Paul, the owner of Manley Aviation, contacted us several weeks ago asking about our website design services. He was doing some initial research to find out who was the most responsive and the most cost-effective for his web design.
After many weeks, he returned and said he selected BsnTech Networks to complete his website design.
Paul supplied us with the login information necessary to get things ready to go – and then the text and pictures for the site were sent about a week later. It took about three days for us to complete the work on the site. After the work was done, Paul called and we worked through some final changes on the site.
Today, he has approved the website and it is published!
We appreciate the business from Paul. The Manley Aviation website is at manleyaviation.com.