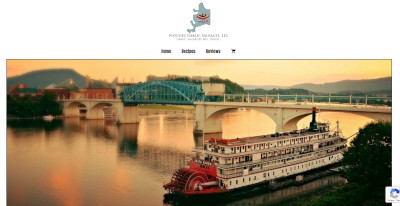 Bonnie, the owner of Natchez Garlic Sausages, emailed us at the beginning of March needing help putting together a website.
Her intention was to create a simple eCommerce website so individuals could purchase the famous garlic sausages that are made in Natchez, MS.
After Bonnie got her business items taken care of, she reached back out to us in mid-March and was ready to get started.
The website is an eCommerce site with two different varieties of sausages – in two different sizes. The site also has a place where customers can write reviews and another page to show and send in recipes.
Late last week, Bonnie was ready to launch the website after her packing materials arrived. The products are now available for purchase on the site!
The website for Natchez Garlic Sausages is at natchezgarlicsausages.com.