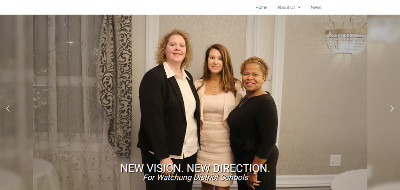 Jessica reached out to us needing to get a website created. Her along with two of her colleagues are running for school board in Watchung, NJ. This website is their informational-based website for what each of the candidates are hoping to accomplish if they are elected to the school board.
Jessica provided us an example website of how she wanted her site setup – and then we added a few other features to it as well. The website is mobile friendly, has a homepage slideshow, a news blog, and hover over / drop down menu navigation.
The website is now completed and ready for viewing!
The site is at newvisionnewdirection.org.