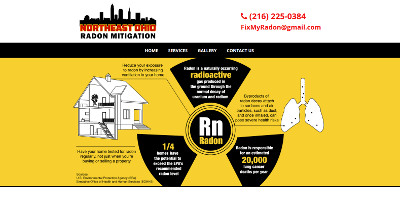 Robb, a current customer of BsnTech, had us create a logo for his new business several months ago – Northwest Ohio Radon Mitigation. After getting his business started, he was ready to have us create the website.
A couple of weeks ago he sent us the material that he wanted to have on the site. We had the majority of the website up and completed within two days and a few changes were made to it as was needed.
Today, the site has been approved and is now completed!
Robb's website is at neoradonmitigation.com.