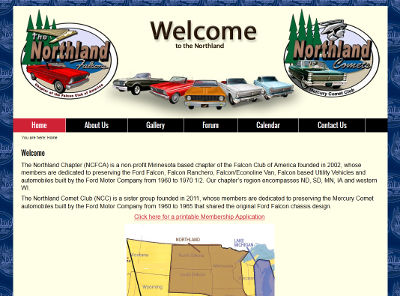 Mike, a customer that had us create a website previously, had been in talks with us to have us re-design their overly hard-to-maintain website for the Northland Falcons Chapter.
After a few months, he was ready to pull the trigger and have us create the website.
In just about a week's period of time, we had the website fully done and the changes they requested put in place. They now have a fully-featured website with memberships/login for their members, an embedded Google Calendar, a website forum, and many other features.
We appreciate the continued business from Mike and look forward to any other projects he needs done!
The Northland Falcons website is at northland-falcons.com.