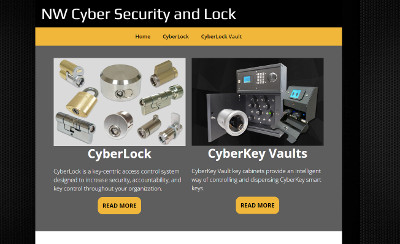 Tim called us in mid-January asking about our website services. He was looking for a basic website to get his business name out. He runs NW Cyber Security & Lock and is a dealer for some specialty locks for residential and commercial clients.
After the phone call, he was ready to get started on the site and went through our online ordering system and placed his order. Within 24 hours, we had the website created and sent to Tim for his review.
A few changes were made to the website after the initial build and it has now been completed!
The website is our simple three-page web design service plus the add-on feature of a basic contact form.
The website for NW Cyber Security & Lock is at nwcybersecurityandlock.com.