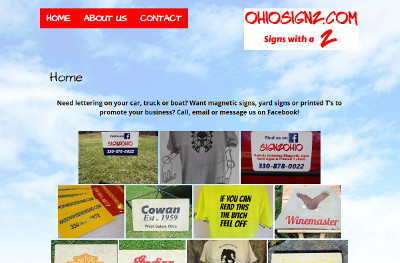 Bill, the owner of Ohio Signz in Akron OH contacted us last week. He asked about pricing for a basic website that would allow him to showcase some of his work in the sign and display industry.
Bill already had his domain name picked out but needed help with the web hosting and the website itself.
We began on the site just after receiving the info and pictures from him. After adding the pictures, he agreed that the more professional picture gallery system was necessary for his website – which allows all of the thumbnails to be similar-sized and clickable to see the larger version.
Bill wasn't looking for a feature rich website – but something that was economical. BsnTech Networks delivered for him.
We appreciate the business from Bill!
The Ohio Signz website is at ohiosignz.com.