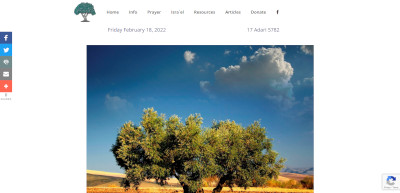 Kin, a Director of Olive Tree International Ministries, emailed us on the 15th of February asking about our website design services. They indicated the ministry had a website over ten years ago but they let it go. Now, they wanted to get a new website created for their ministry.
Kin was very up front with an explanation of what they wanted and began sending over Word documents with the material they needed on each of their pages.
On the 17th, Kin made the initial payment and we began working on the website right away. The website has a seven pages, a basic contact form, social networking integration, mobile device compatibility, a website counter, and PayPal integration.
This morning, we emailed Kin several times to put the final touches on the website and it is now approved and launched!
The website for Olive Tree International Ministries is at otim.live.