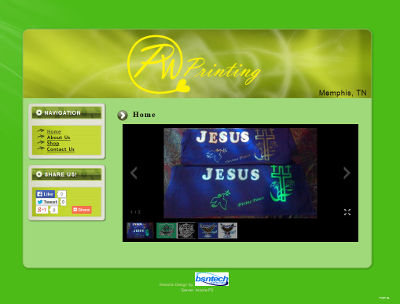 Parrish contacted us several weeks back inquiring about website design services. He was looking to get an online presence completed for his t-shirt printing business based in Memphis, TN.
After we provided all of the different cost details that were associated with a website, he decided which features and functionality that he needed based on his budget.
Upon getting the list of materials from him, we got to work on his website over the weekend. We then followed-up with a phone call late last night to add the final items to the site that he requested.
At this point, we have now turned over the site to Parrish so he can add pictures into his slideshow and add some of the page content to his other pages. He was more concerned about getting the website launched for people to see – and then he could add other materials later.
We appreciate the business to create an affordable website design for Parrish.
PW Printing's website is at pwprintingtn.com.